This weekend, Sudo Mesh is having our first mesh hackathon at sudo room's new location in the Omni! Join us at 4799 at any point this weekend, starting at noon until we tire today[1], and noon on Sunday and Monday. We'll have rotating orientation sessions every hour on the hour both Sunday and Monday, so feel free to come by even if you're brand new to the project!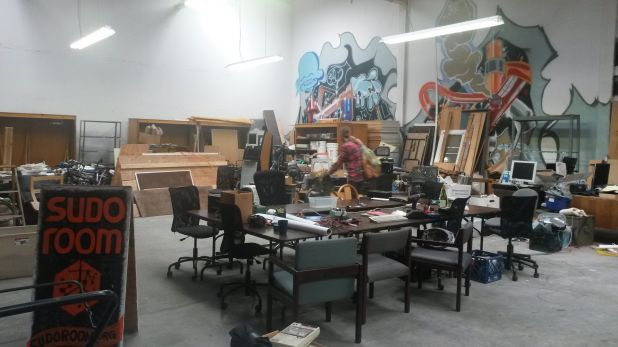 Here are some of the things we plan to work on:
Designing network diagrams and educational curricula.
Debugging exit node issues.
Setting up our network at the Omni, the new home of sudo room!
Outreach to various community stakeholders and interest groups relevant to the mesh (eg; rock climbers! Ham radio enthusiasts! Librarians!)
Research and test deployment of mesh apps.
Getting our books in order (finances, blog, calendar, 501c3 app, etc;)
Whether you're a core team member, an occasional collaborator, or just interested in learning more about the mesh, you are welcome!
[1] We are being powered by Sudomate.