Stoked to announce that a crew is assembling to facilitate regular digital security workshops at Sudo Room again!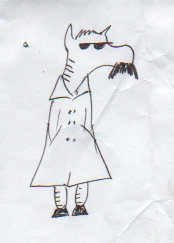 Throughout 2014-2016, Myself and a small crew of rad hackerfriends co-facilitated Cryptoparties on the monthly. They were nearly always small, and often a synchronistic balance of folks seeking to solve real problems, and crypto-geeks aplenty to matchmake their skillsets to specific challenges.
This time around, we're aiming to reboot these workshops as either more generally-accessible Digital Security Workshops, or more specifically-focused tracks centered on particular populations and threat vectors (eg, "Mobile security for activists").
Interested in getting involved? All is still nascent, and we would love input! Send an email to cryptoparty [at] lists [dot] sudoroom [dot] org with your ideas, offerings/requests, and/or availability for helping out!